If you download a game that teaches the user how to drive, you will be able to quickly complete the training, improve your skill and work through all the complex elements with the help of the virtual world before passing the driver's licence exam. Such games will help you learn to park correctly, to establish contact with other drivers on the road, and to try yourself as a driver of any category of car.
There are some strengths in driving training games:
Competent allocation of personal time and realistic graphics.
Different techniques of driving, you can choose a small settlement or a metropolis.
You can get acquainted with all the mistakes made by clicks with the link according to the rules of the road.
Learning the rules of the road in a playful way helps users to remember them faster and better.
When the future driver chooses a game, he or she should remember that the real experience comes during the real practice, not the virtual one. However, you will be able to learn the basics of driving in the game form, in the process of which you will not receive any penalties and your life will not be threatened.
Games for learning of car driving
American Truck Simulator
Here, you will be able to fully immerse yourself in the real world of a trucker. The whole gameplay takes place on the roads of the United States. In the story, the truck driver creates a large trucking company. You have to drive through 25 communities that are connected by a trunk network.
DiRT Rally
This is a very exciting application in which the user has to learn off-road, learn to react quickly or show patience when it really needs it. Driving a car occurs in an extreme situation, mistakes should not be allowed, they will affect the final standings. There, you'll have no problem repairing the damage you've given your car and improving it.
City Car Driving
This app is designed for novice drivers. Here, you will get a full simulation of real road situations, as well as this program provides even the smallest details. With this program, you will learn how the driver should react in the flow of vehicles, in case there is a pedestrian in front of the wheels.
Also, adverse weather conditions are considered, such as fog or ice. Compliance with traffic rules is controlled, and with the help of voice messages, you will be able to reliably learn the theory of traffic rules.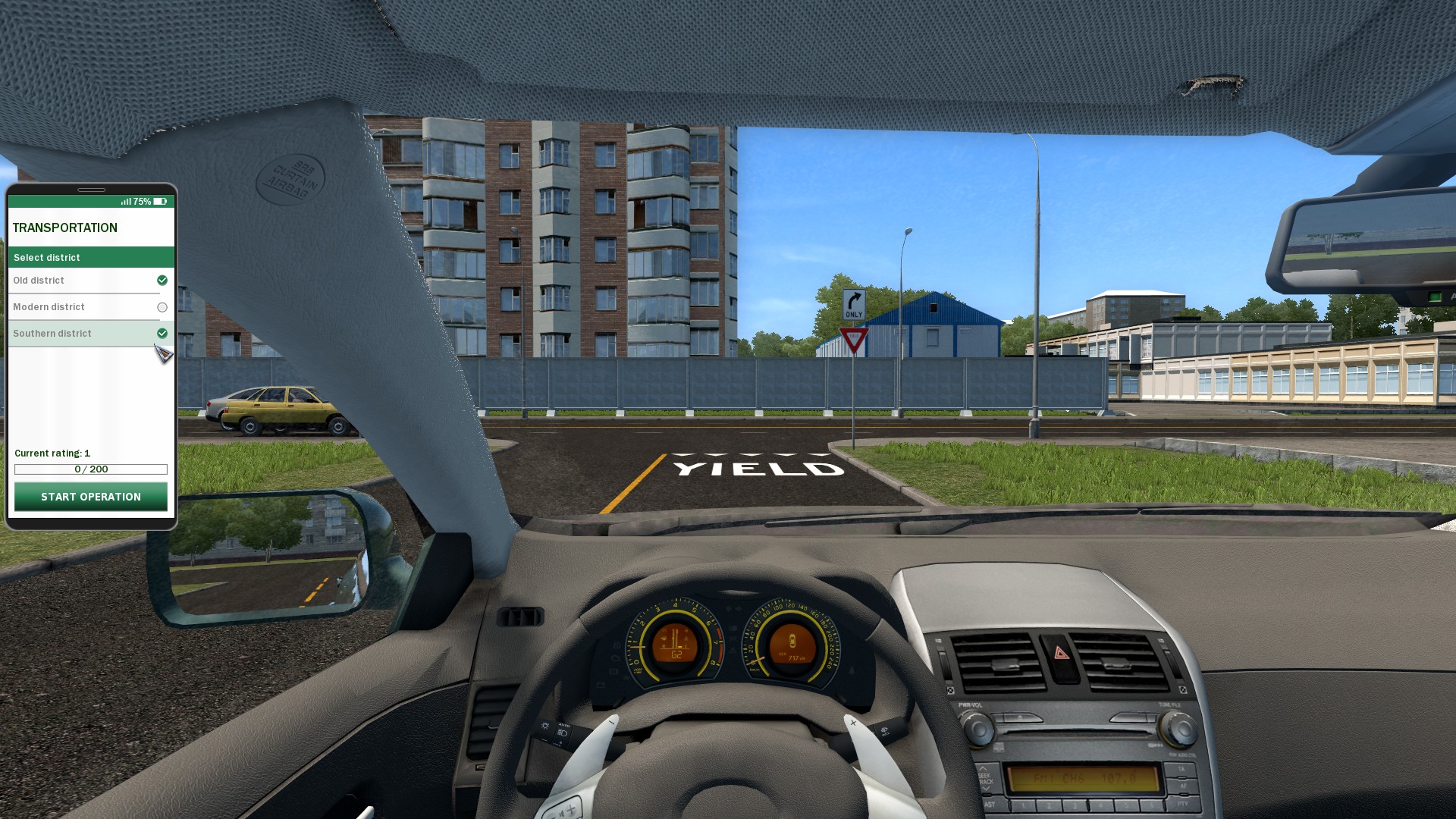 Real Car Parking 2
This is a very high-quality simulator for those users who can not park. This app is designed not only for computers, and so you can download this game even on your mobile device with Android. In this game, the user learns to park using sensors, they are placed in different places on the street or parking lot.
My Summer Car
This is the best option for those users who want to learn how to drive, assemble and repair their car themselves. The plot takes place in a Finnish village, where you need to build your race car and win the race. Owners of a budget vehicle will like the game.
Snowrunner
This app gives users the opportunity to become not only a car driver, but also a truck driver. There are unique off-road factors on rugged terrain, mountain routes, blurred and snowy roads that will help the user learn to drive even in the most extreme conditions.
Crazy Taxi
This app provides the opportunity to be a taxi driver. Within the allotted time, you need to get as many people to your destination as possible. That's why you have to drive at high speed and follow all the rules of the city street.
Autobahn Police Simulator
If there are some people who want to learn to drive and be a policeman, then this app is the best option for them. You will see the complex routine of a German police officer. There, you will have to perform four dozen missions. Among them are such tasks as catching a car thief, issuing a ticket, capturing a criminal and preventing smuggling. You will have to do them all so as not to violate the rules of the road.